It's just a matter of your tastes and preferences when it comes to picking out the right new Toyota sedan here in Glen Burnie. We here at our Baltimore area Toyota dealership are fully stocked with the latest new sedans in our lineup, both offering high-end efficiency, excellent safety features and the slick styling to match. With your specific travels needs and sense of style on your mind, see which of the new Toyota Camry or Corolla works best for you, then be in touch to learn how to shop safely from home or to learn what services are back open here in Glen Burnie.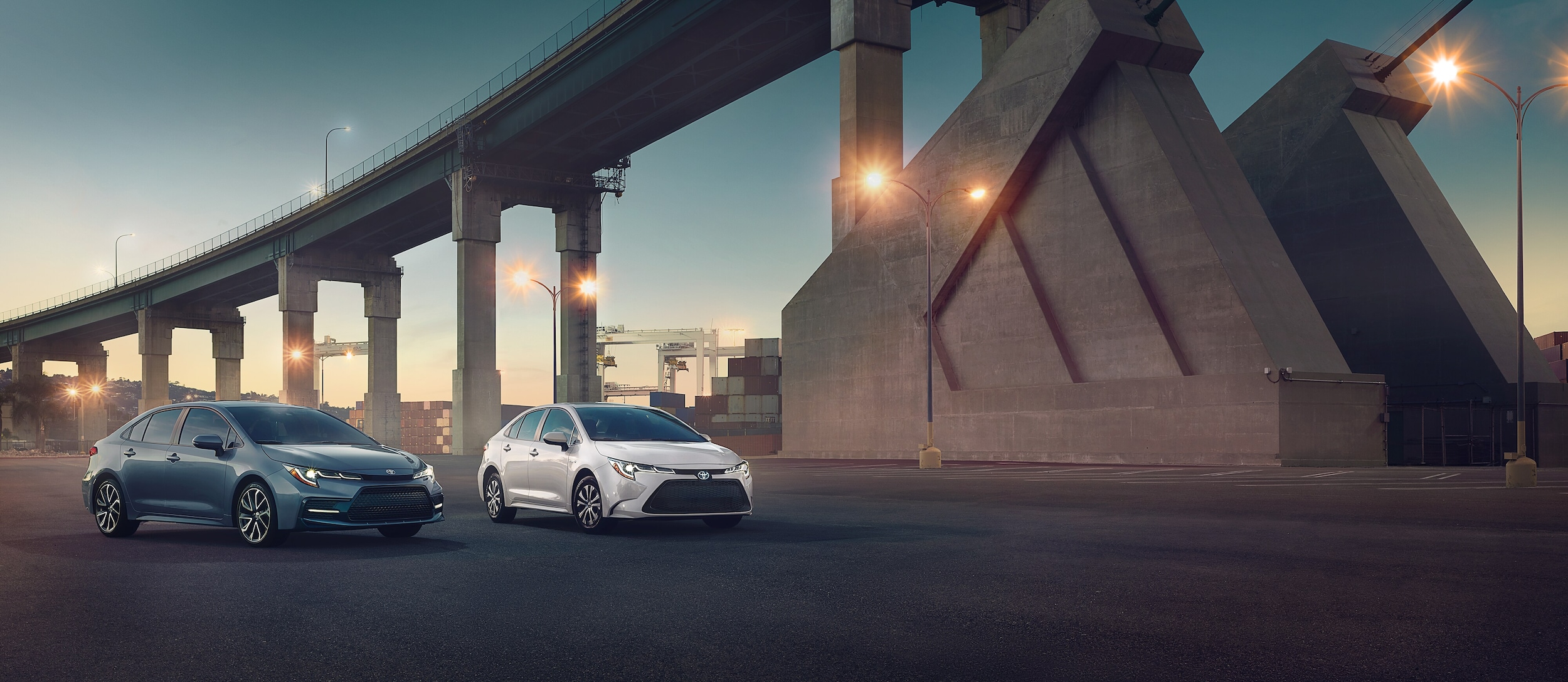 If you're the kind of driver who prioritized fuel efficiency and rarely has a lot of cargo or other passengers joining you during your commutes around Baltimore, consider the new Toyota Corolla, one of the finest small sedans. Recent upgrades have added more power, passenger and cargo space and extra safety features to the Corolla, so even with a limited amount of cabin room, you'll do well during your daily travels in this small four door.
Of course there is a premium option in our lineup, and with the new Toyota Camry, you get a perfect blend of power, efficiency and cabin space. You can even find a Camry edition with AWD, which is a nice upgrade, though as we approach the summer months, that may be an option you're considering for further down the road. Both Toyota sedans offer plenty to love, so be in touch to learn how to take a safe and private test drive even as Maryland eases up its business restrictions.
Consider the new Camry or Corolla today and be in touch with Brown's Toyota of Glen Burnie today to arrange a test drive in the sedan of your choice.