As gorgeously designed and well-equipped any new Toyota is from the get-go, sometimes you want a little extra for your setup. With the recently unveiled Toyota Nightshade Edition packages, you can add a bunch of stylistic elements and features to your new 4Runner, Camry, Highlander or Sienna, and our Toyota dealer in Glen Burnie, MD is prepared to place an order if that kind of addition is for you. Just joining the Nightshade Edition lineup is the latest Corolla edition, in both its sedan and hatchback setup.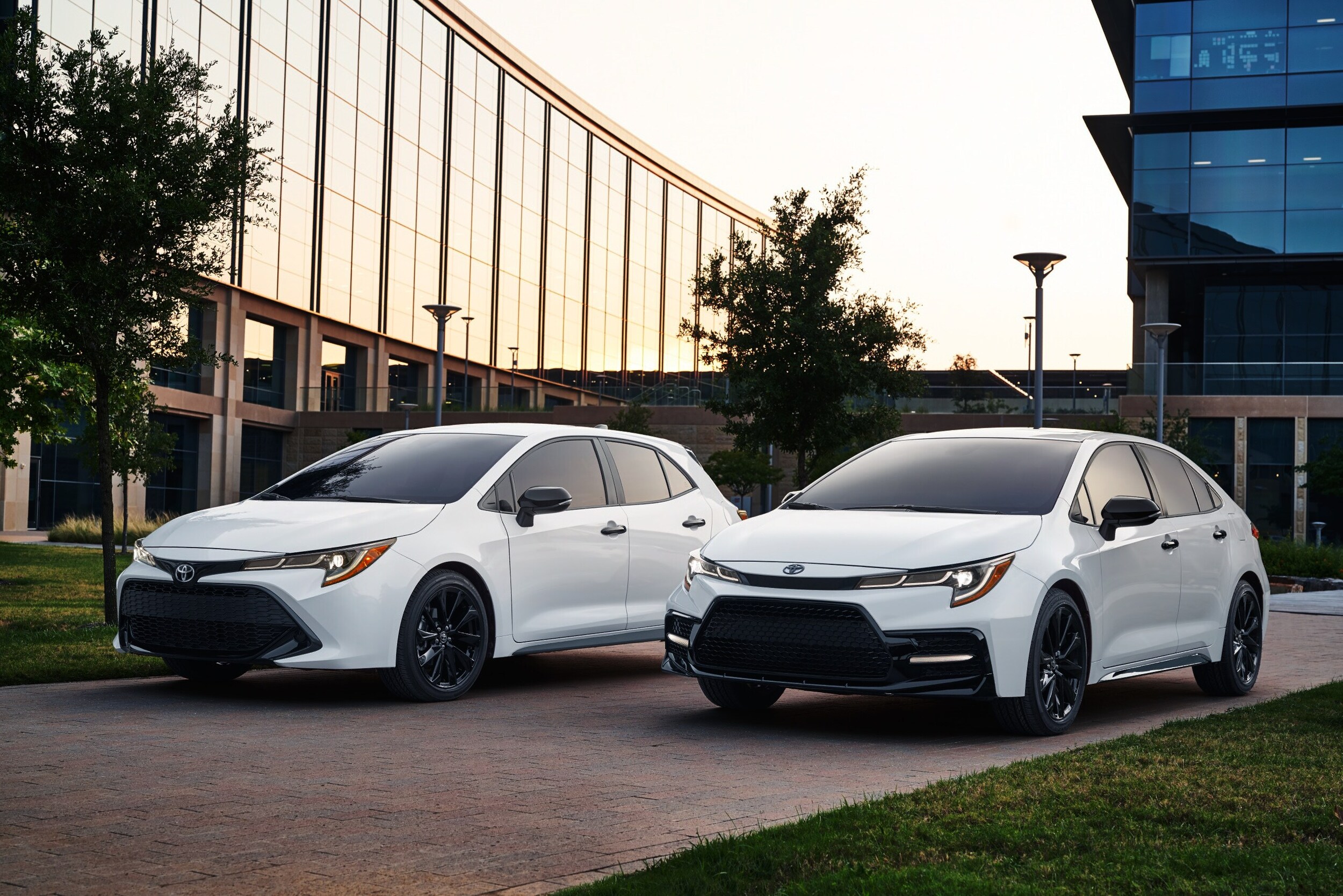 When you choose a new Toyota Corolla sedan with the Nightshade package here in the Baltimore area, you'll get special blacked-out badging, mirrors, black window trimming, black door handles and a black spoiler. You'll also get black wheels and a black roof=mounted shark fin antenna, all elements that really pop with the right body color of your Corolla. The hatchback version features similarly blacked-out elements, and if you're looking for something other than the Corolla, we'll go over the specific touches for each new Camry, Sienna or Highlander model you're interested in adding the Nightshade Edition package to.
While the new Toyota lineup here in Glen Burnie shares a focus toward safety and efficiency, it's important to not lose sight of the gorgeous styling found in the likes of the new Corolla, 4Runner or any other car, truck or SUV we feature. With the available Nightshade Edition that you can choose to customize your new Toyota, you'll get a car that's well-equipped and sensible for all your Baltimore area travels, just with a style that adds a little extra pop while in your driveway or out on the open roads.
Find the perfect Nightshade Edition in a new model today by visiting Brown's Toyota of Glen Burnie right now.