You never know when the prices of gasoline will skyrocket, adding extra costs you could do without to your everyday necessities. That's just one of many reasons the new 2019 Toyota Prius is a great choice for driving around Baltimore and throughout Maryland. With high-end gas mileage, especially in the city with the hybrid engine's electric components doing most of the low-speed work, the Prius keeps you going at a far lower fuel cost than gas-powered alternatives.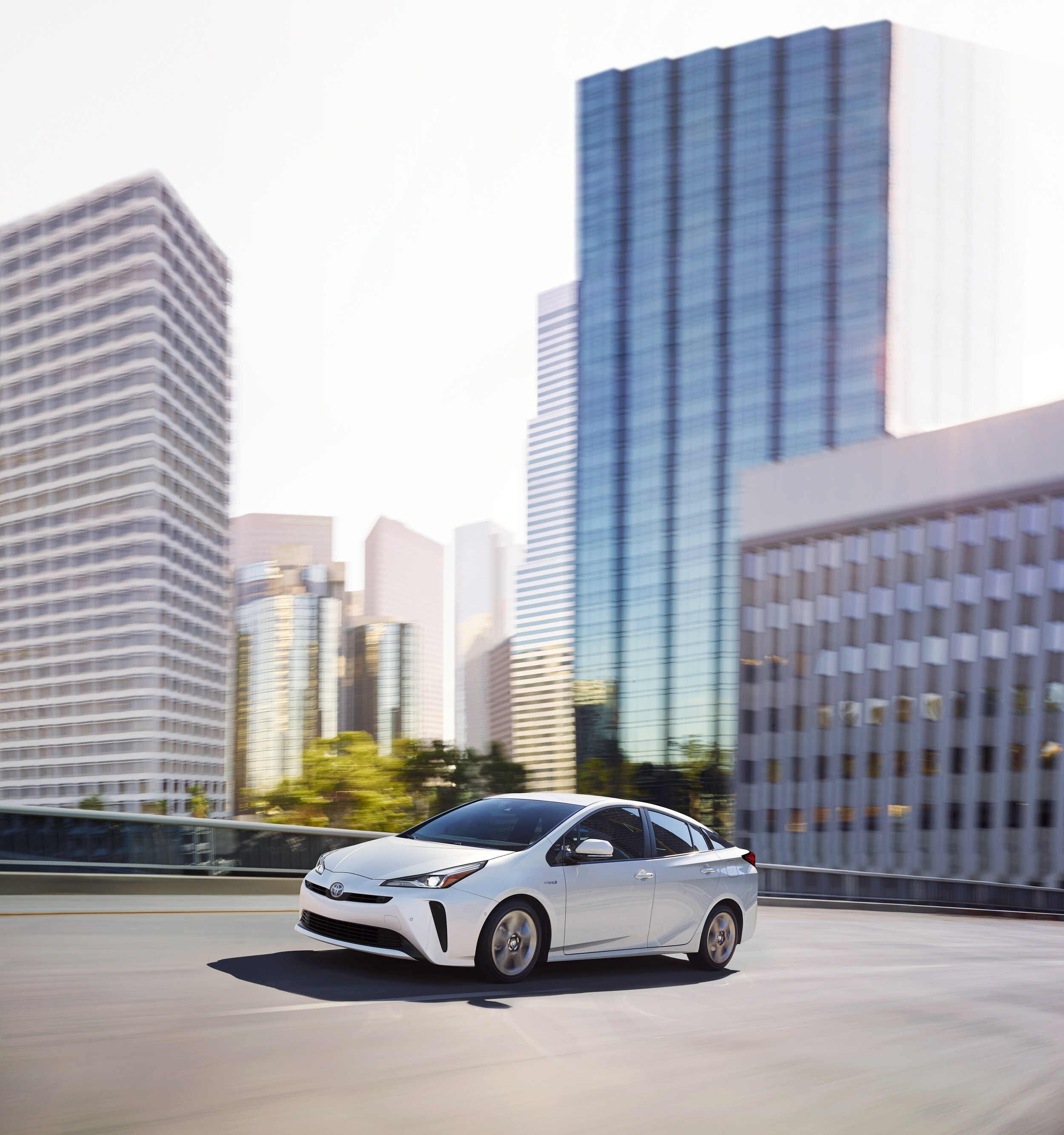 There are plenty of excellent Prius versions here at our Glen Burnie, MD Toyota dealership. With the 2020 versions on their way, and variants like the Prius C and Prius Prime, you'll find the right setup that's uniquely situated for you. Even with the latest improvements, the Prius maintains its unique hatchback style with some welcome upgrades, all while keeping its spot as one of the most efficient hybrids on the market, easily achieving a fuel economy rating that surpasses 50 mpg combined city and highway driving.
On top of its efficient drive, the new Prius is just like the other new Toyota models you'll find here in Glen Burnie. Standard safety features look out for you while you're on the go, while a bunch of different infotainment amenities keep you connected and hooked up with your latest apps, music and audio books, along with the traditional radio functions you might still enjoy. Drive more efficiently and better connected around Baltimore by choosing the latest new Prius, with the 2020 models on their way.
Hurry on over to Brown's Toyota of Glen Burnie today and find the right kind of Prius for your everyday travels.